Free Comic Book Day 2021
UPDATE 12/08/2021
We now have received all the currently available titles ready for this coming Saturday, and the list below has been updated.
We have also received some copies of the Batman FCBD issues and the Suicide Squad FCBD issues.
Stock is very limited, sadly, and with this in mind, along with the delays on various titles that were expected, I'm going to be running a second Free Comic Book Day in September. The date will be announced once I am sure all the stock is available.
I've placed additional orders on titles to bulk up for the second event, so if you don't manage to get the issues you are looking for this weekend, you should be in luck for the second event.
UPDATE 05/08/2021
List has been updated from a communication from the distributor and the titles they have now confirmed will be available for the 14th.

I've updated to show which titles I have received and are guaranteed in stock.

I am currently ordering extra of titles as demand has grown over the past two weeks. This may result in some titles going out of stock initially, but I am hoping they will be replenished the following week, so please do let me know your requests and I'll do my best!

DC COMICS - FCBD issues will be coming.... details soon!
UPDATE 04/08/2021
Today we started to receive some stock ready for next weeks event, these have now been marked as CONFIRMED in the lists below.
Here at DD Music Geek, we are very excited to be participating in our first Free Comic Book Day!
Whilst the date for this years event is August 14th, it has just been announced that there may be a slight delay on some titles, due to haulage issues and ongoing effects of the recent pandemic.
With this in mind, we have created this blog to keep you updated as when we have news on what titles are expected/confirmed as available/etc.
Please note:
Whilst this is predominantly an instore event, titles will be made available for existing online customers when stock permits, with charges being made just for postage costs. Please contact us for more information.
Strictly limited to one copy per customer per title, both instore and online.
Gold Titles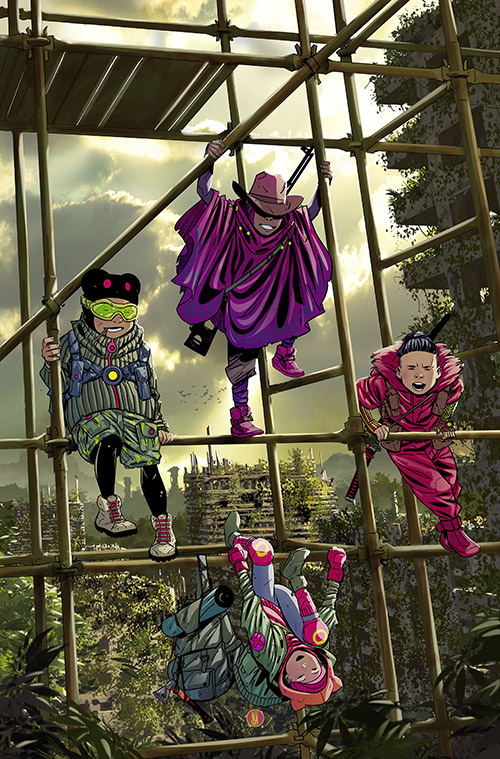 WE LIVE: THE LAST DAYS 
AfterShock Comics
EXPECTED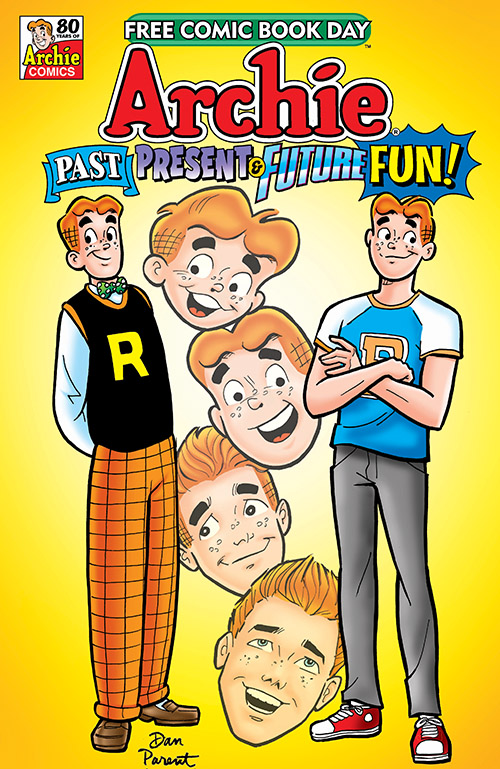 ARCHIE: PAST, PRESENT & FUTURE FUN!
Archie Comics
IN STOCK READY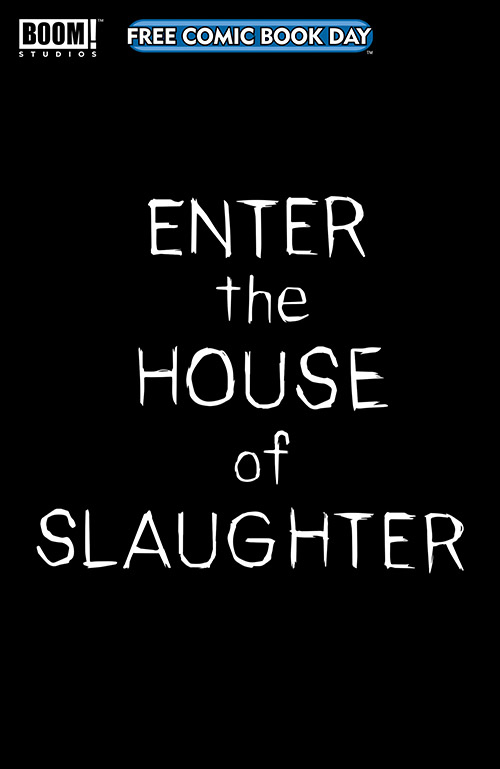 ENTER THE HOUSE OF SLAUGHTER
BOOM! Studios
IN STOCK READY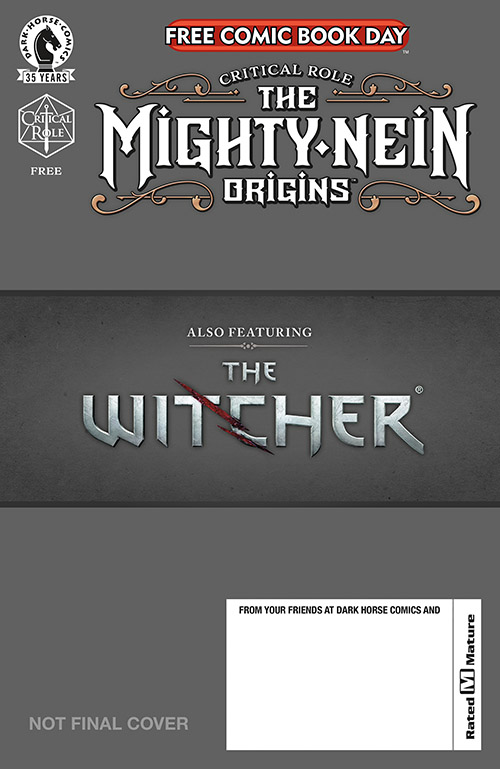 CRITICAL ROLE / THE WITCHER 
Dark Horse Comics
IN STOCK READY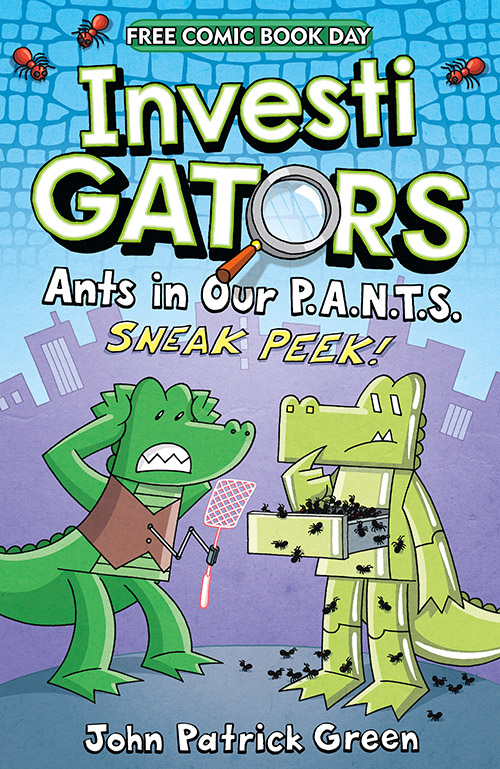 INVESTIGATORS: ANTS IN OUR P.A.N.T.S. SNEAK PEEK 
First Second Books
IN STOCK READY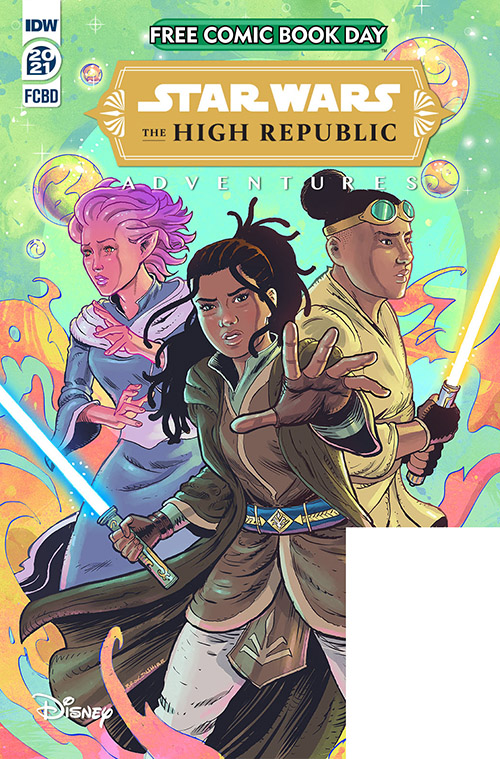 STAR WARS: THE HIGH REPUBLIC ADVENTURES
IDW Publishing
EXPECTED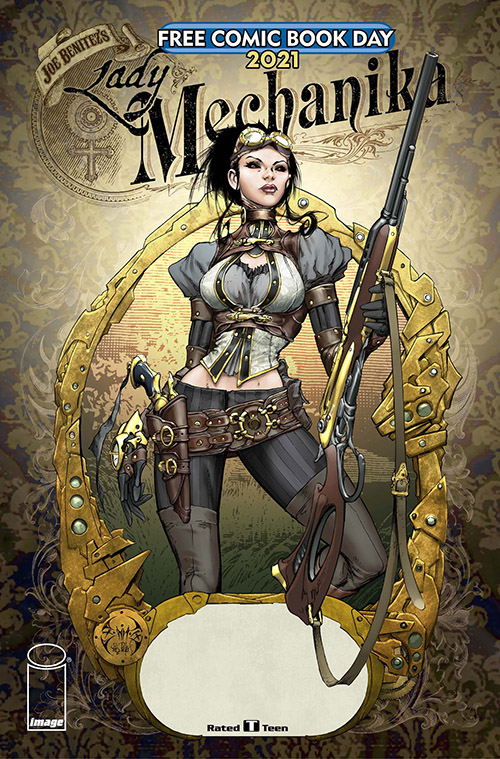 LADY MECHANIKA 
Image Comics
IN STOCK READY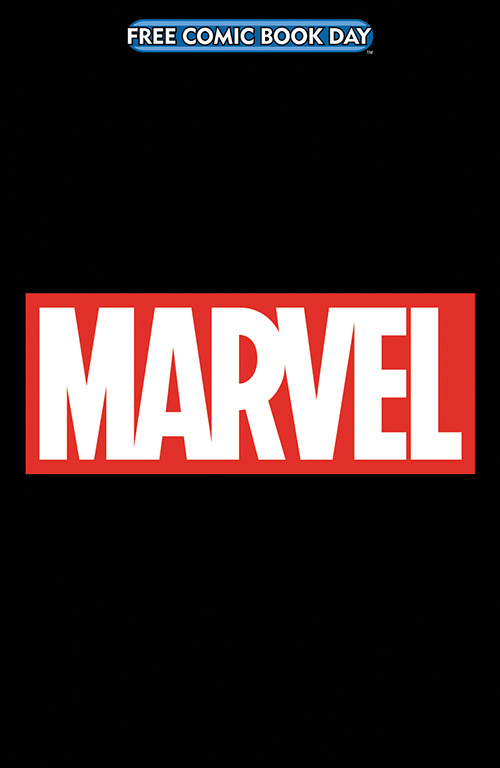 AVENGERS / HULK #1
Marvel Comics
IN STOCK READY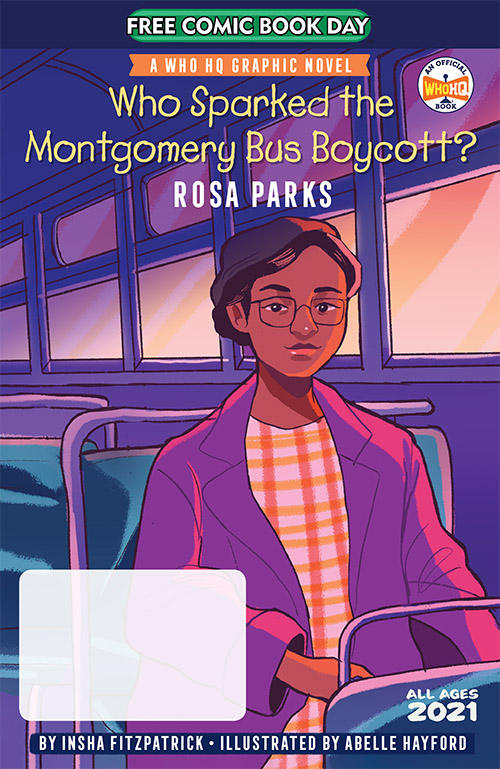 WHO SPARKED THE MONTGOMERY BUS BOYCOTT?
Penguin Workshop
EXPECTED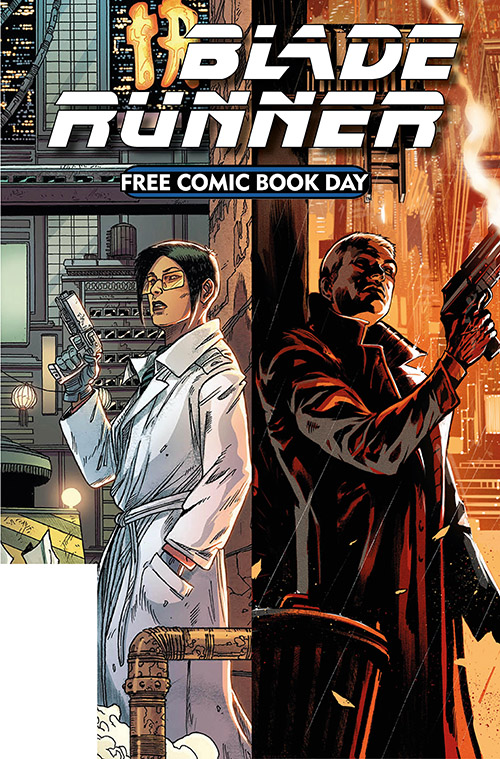 BLADE RUNNER ONE-SHOT
Titan Comics
IN STOCK READY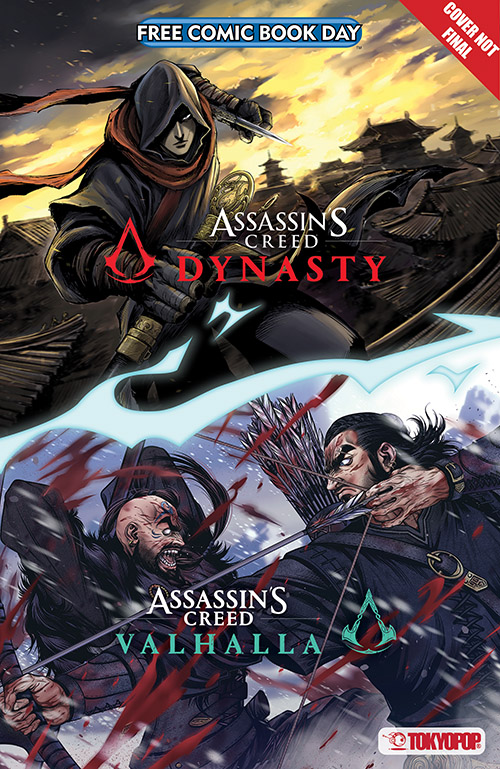 ASSASSIN'S CREED: VALHALLA & DYNASTY 
TOKYOPOP
IN STOCK READY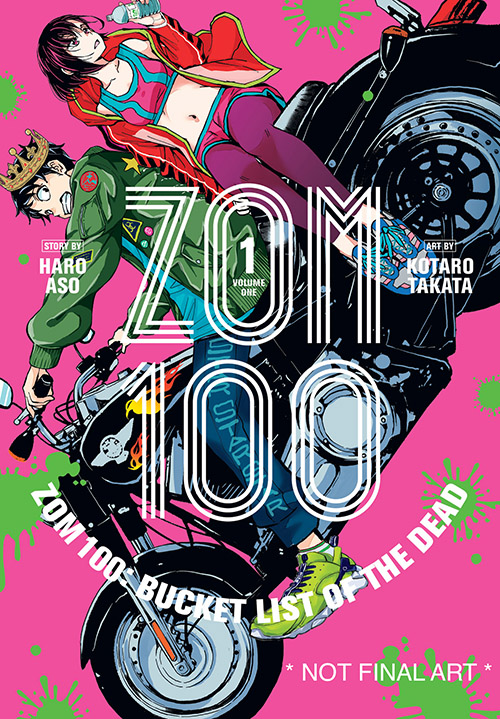 ZOM 100: BUCKET LIST OF THE DEAD / DEMON SLAYER: KIMETSU NO YAIBA
VIZ Media
EXPECTED
Silver Titles
10 TONS OF FUN PREVIEW 
10 Ton Press
IN STOCK READY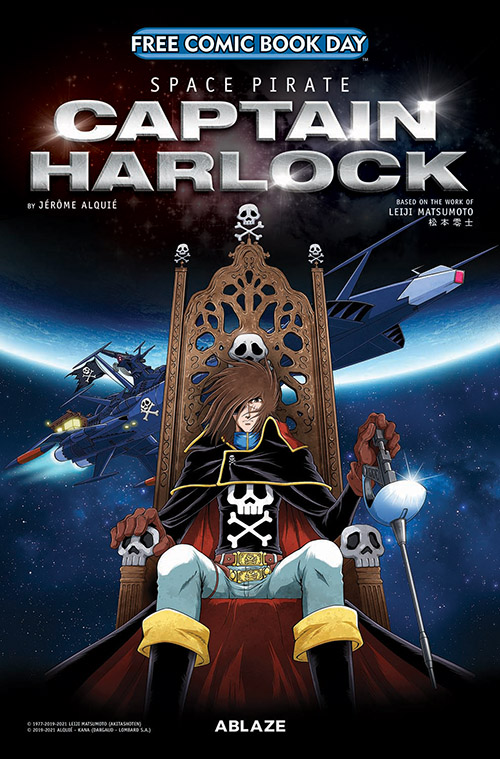 SPACE PIRATE: CAPTAIN HARLOCK 
ABLAZE
EXPECTED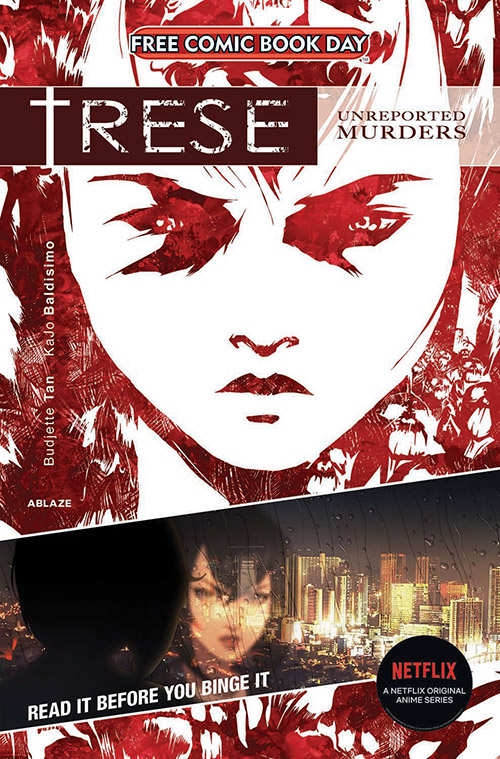 TRESE: UNREPORTED MURDERS
ABLAZE
EXPECTED
WORLD OF ZORRO #1
American Mythology
EXPECTED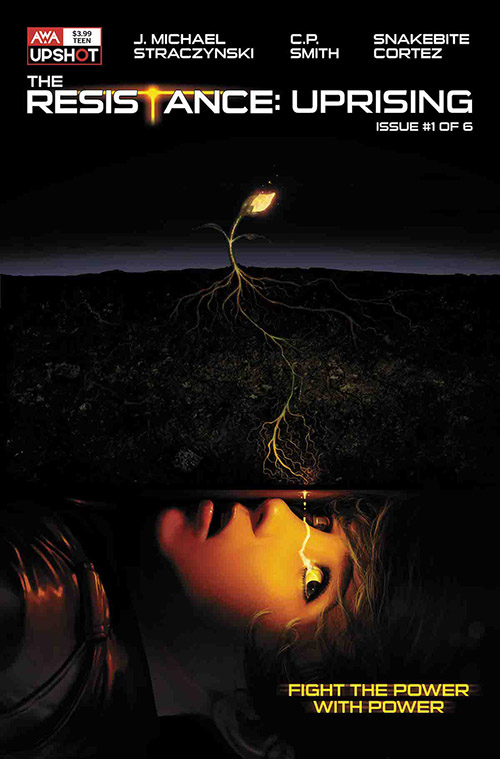 THE RESISTANCE: UPRISING #1
AWA Studios
EXPECTED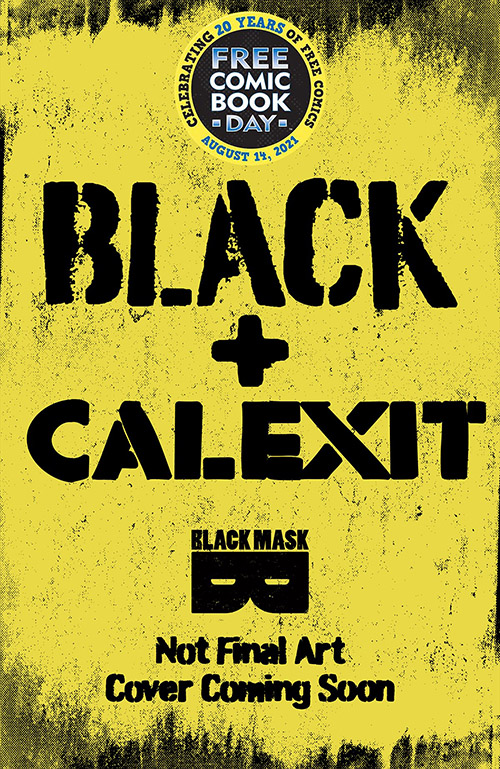 BLACK / CALEXIT 
Black Mask Studios
EXPECTED
JUST BEYOND
BOOM! Studios
EXPECTED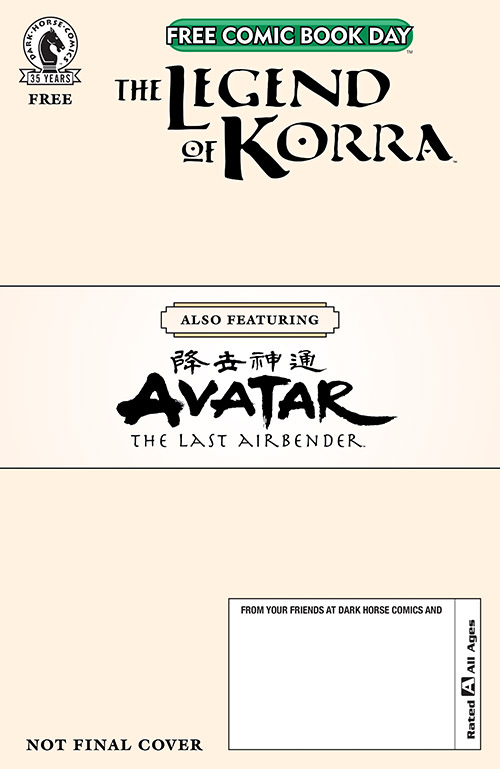 AVATAR: THE LAST AIRBENDER / THE LEGEND OF KORRA
Dark Horse Comics
IN STOCK READY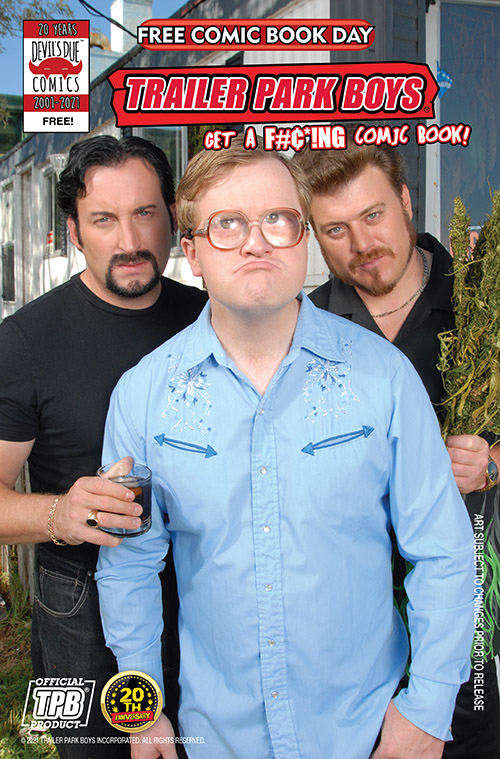 TRAILER PARK BOYS
Devil's Due Comics
EXPECTED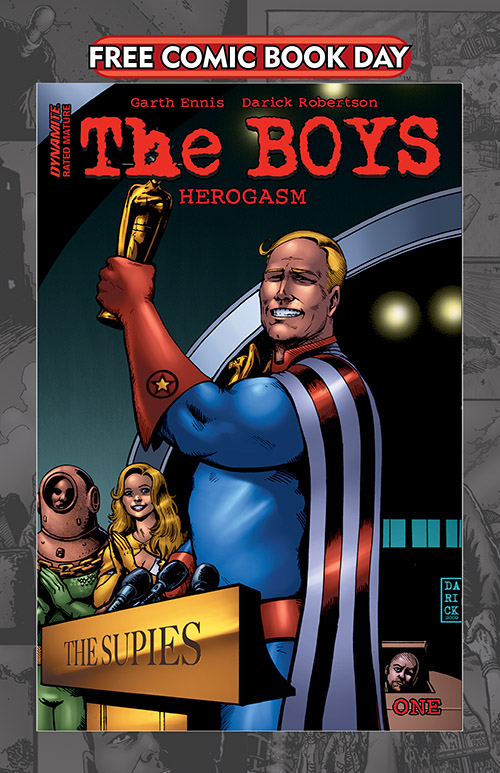 THE BOYS: HEROGASM #1
Dynamite Entertainment
EXPECTED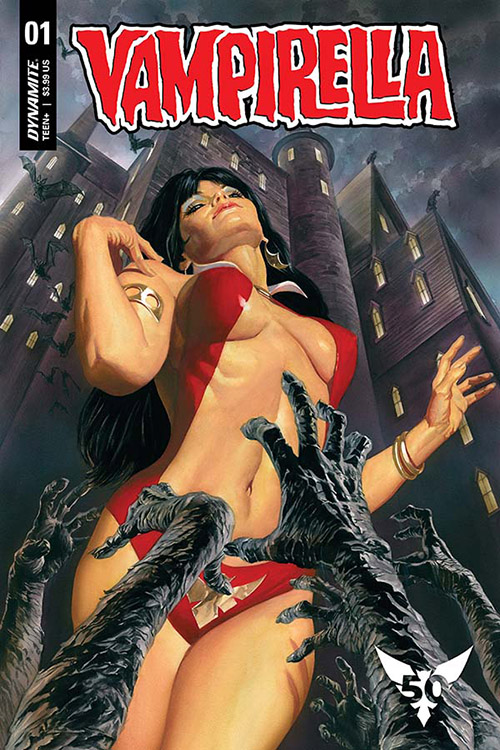 VAMPIRELLA #1
Dynamite Entertainment
EXPECTED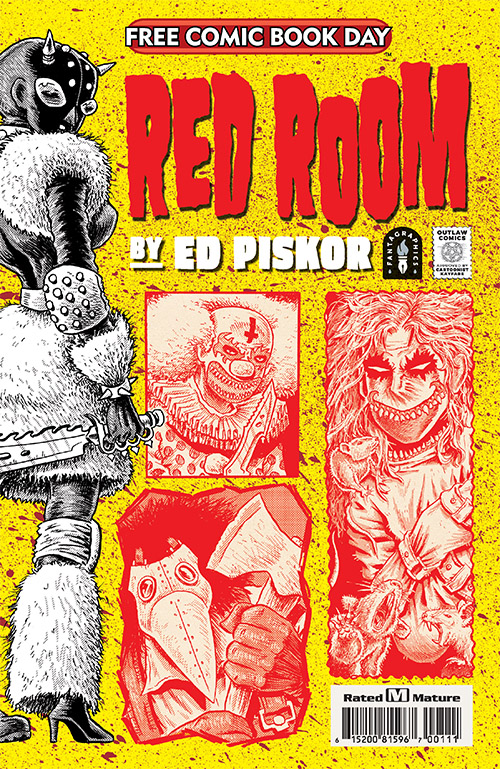 RED ROOM
Fantagraphics Books
IN STOCK READY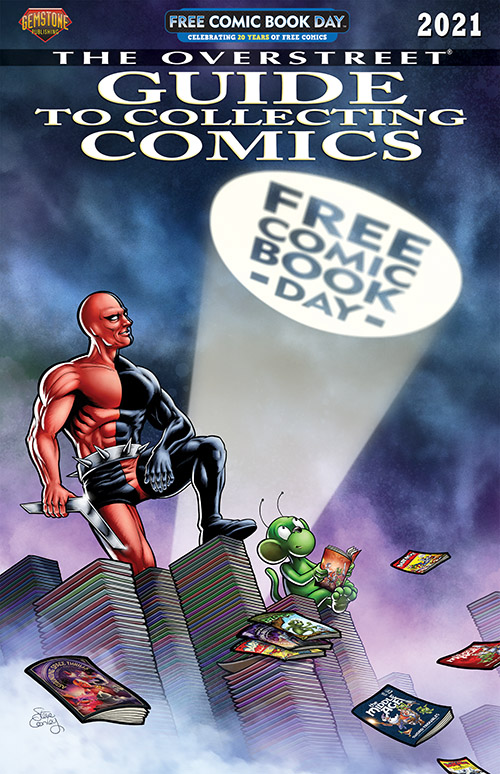 THE OVERSTREET GUIDE TO COLLECTING COMICS 2021
Gemstone Publishing
EXPECTED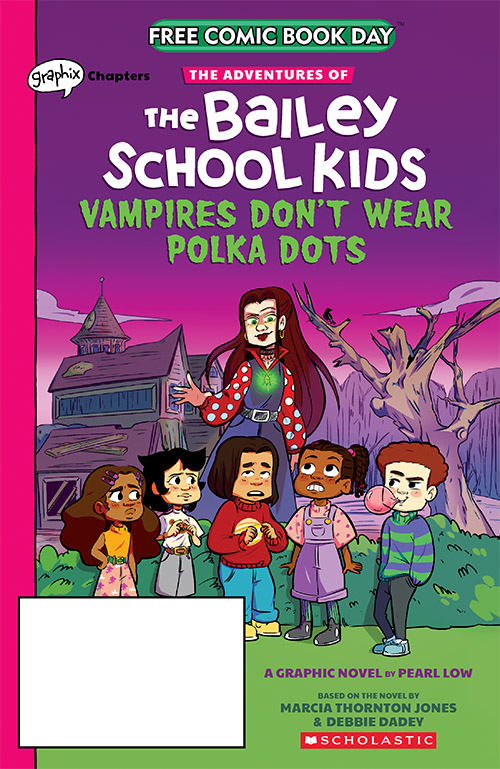 THE ADVENTURES OF THE BAILEY SCHOOL KIDS #1: VAMPIRES DON'T WEAR POLKA DOTS
Graphix
EXPECTED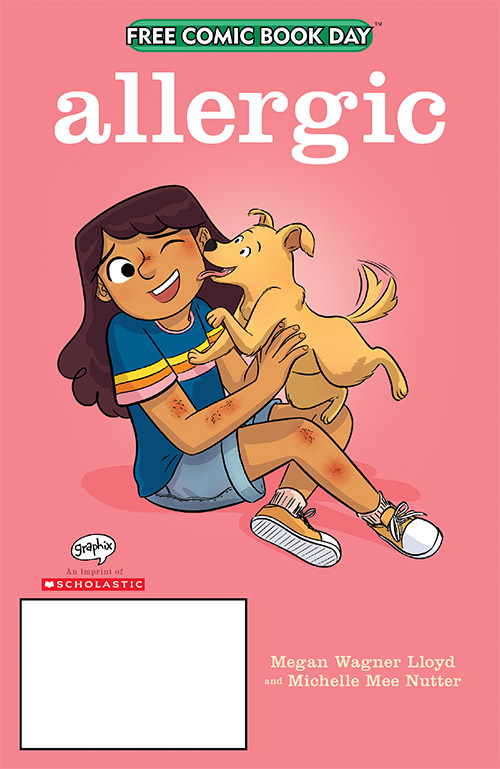 ALLERGIC
Graphix
EXPECTED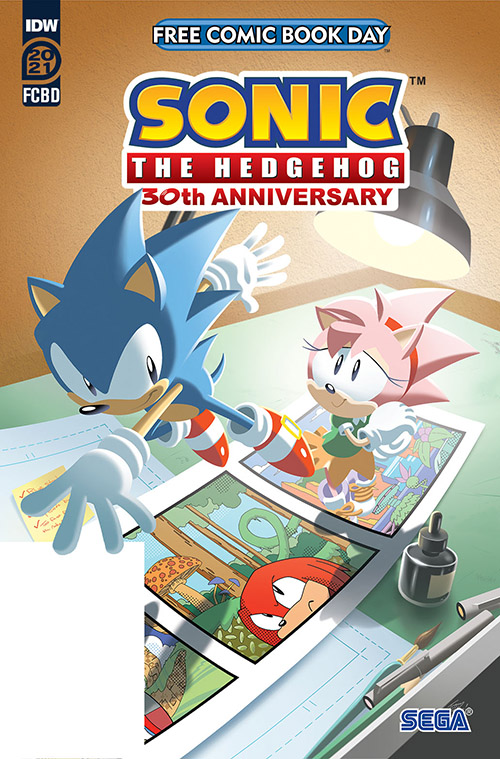 SONIC THE HEDGEHOG 30TH ANNIVERSARY
IDW Publishing
IN STOCK READY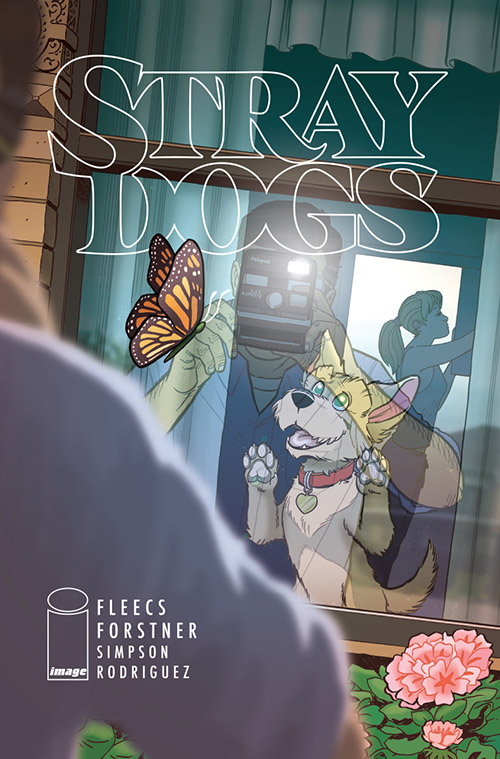 STRAY DOGS
Image Comics
IN STOCK READY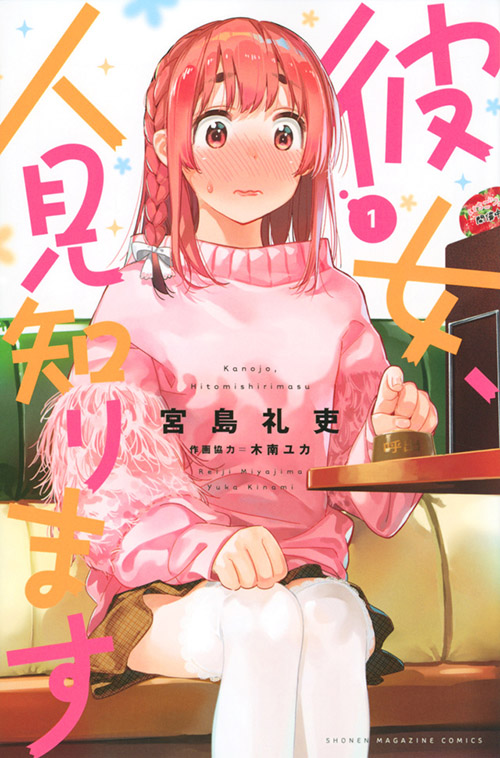 RENT-A-(REALLY SHY!)-GIRLFRIEND EXCLUSIVE PREVIEW
Kodansha Comics
IN STOCK READY
BOUNTIFUL GARDEN #1
Mad Cave Studios
IN STOCK READY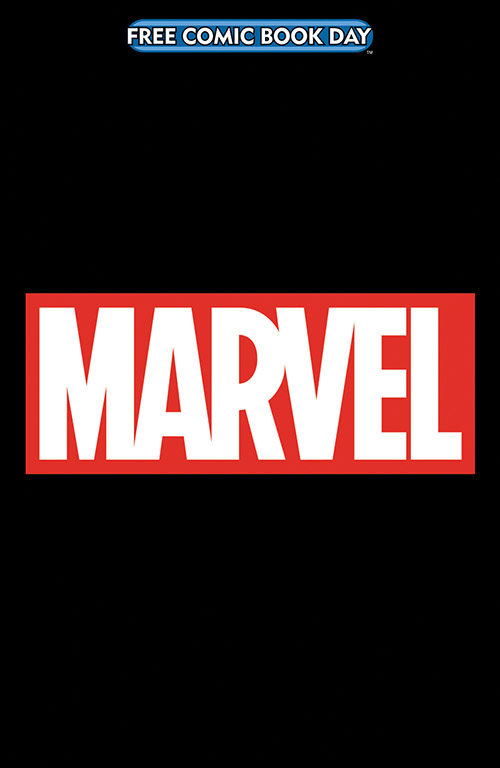 SPIDER-MAN / VENOM #1
Marvel Comics
IN STOCK READY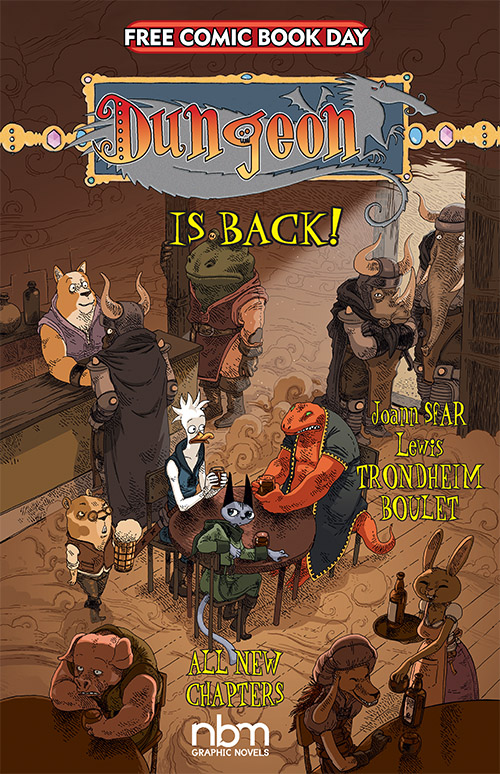 DUNGEON IS BACK!
NBM Publishing
EXPECTED
ONI PRESS SUMMER CELEBRATION
Oni Lion Forge Publishing
EXPECTED
SCHOOL FOR EXTRATERRESTRIAL GIRLS
Papercutz
EXPECTED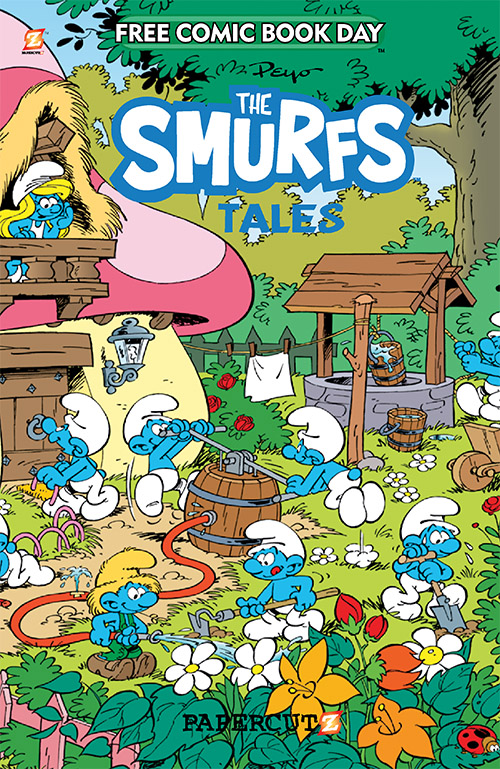 THE SMURFS TALES
Papercutz
EXPECTED
ALL STAR JUDGE DREDD
Rebellion
EXPECTED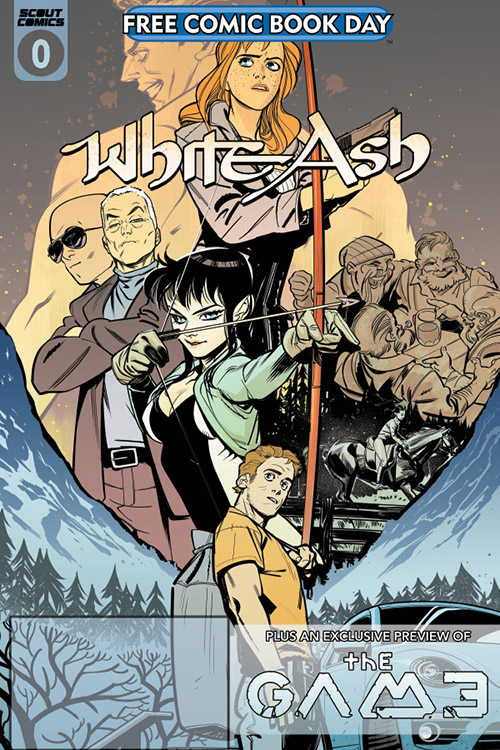 WHITE ASH
Scout Comics
EXPECTED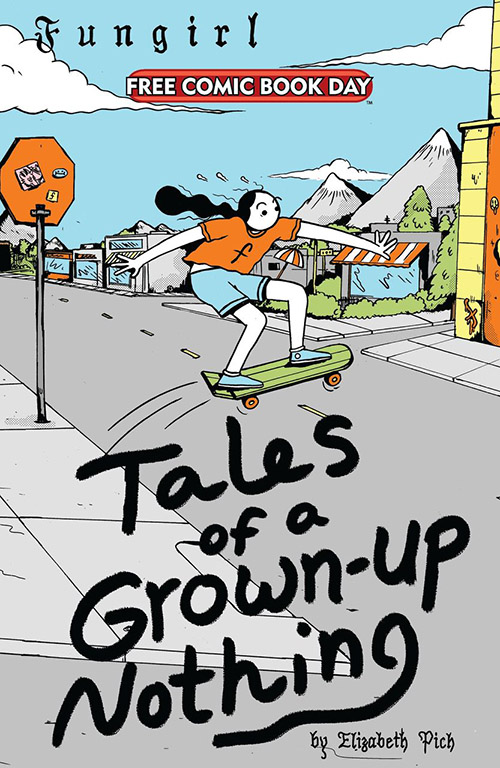 FUNGIRL: TALES OF A GROWN-UP NOTHING
Silver Sprocker
EXPECTED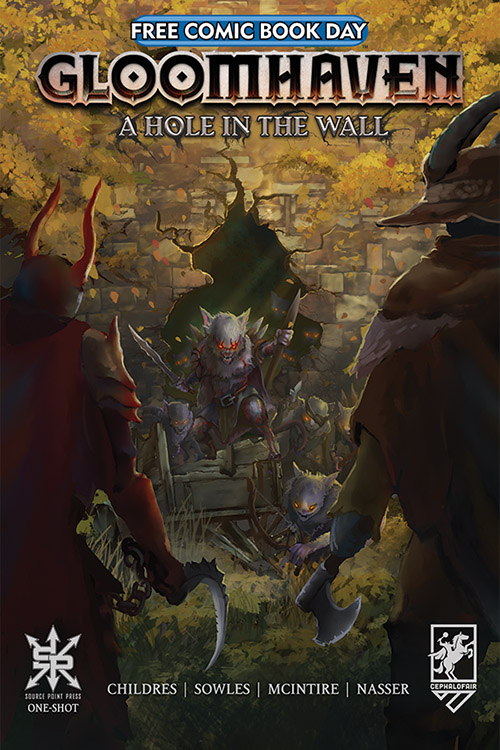 GLOOMHAVEN: A HOLE IN THE WALL
Source Point Press
EXPECTED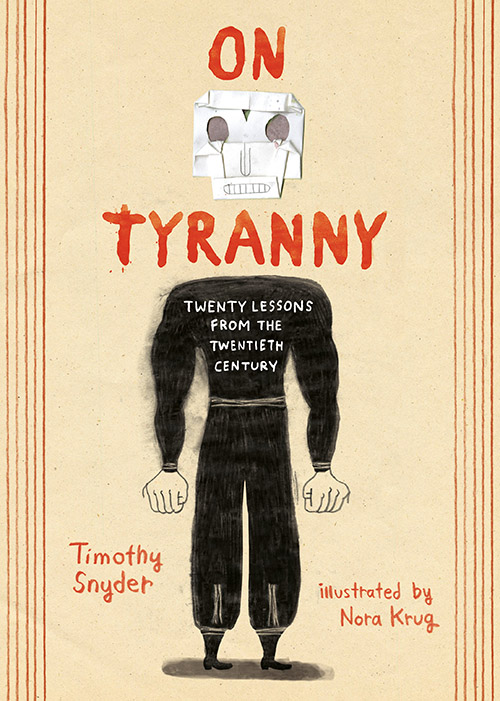 ON TYRANNY
Ten Speed Press
EXPECTED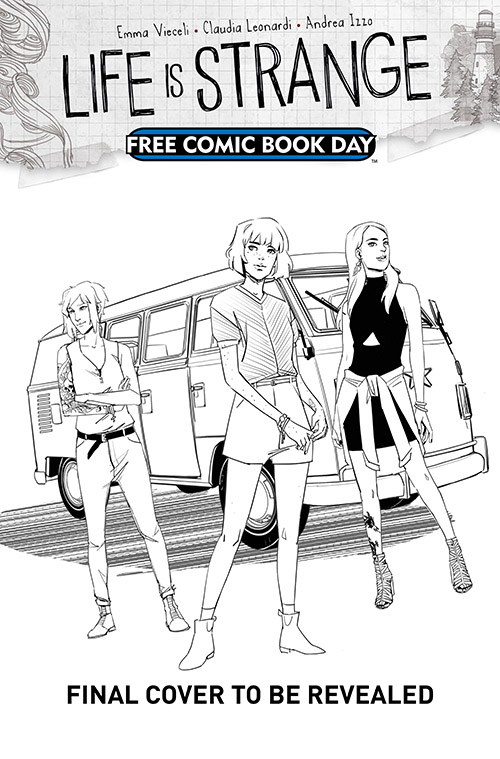 LIFE IS STRANGE
Titan Comics
IN STOCK READY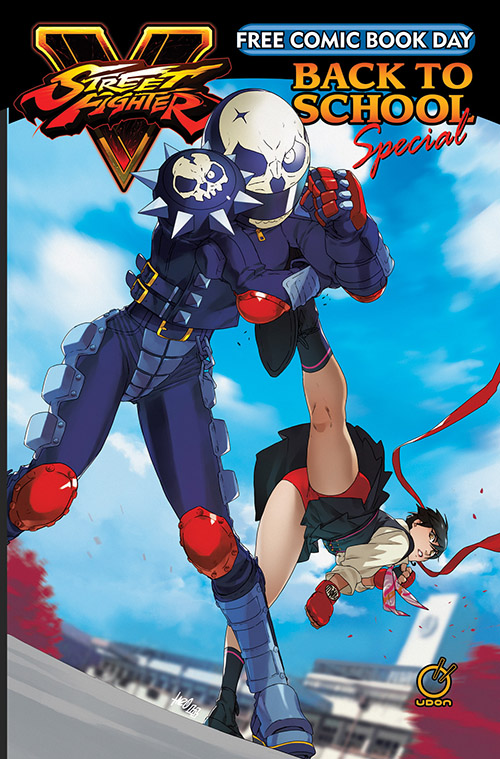 STREET FIGHTER: BACK TO SCHOOL SPECIAL #1
UDON Entertainment
EXPECTED
VALIANT UPRISING
Valiant Entertainment
IN STOCK READY
THE UNFINISHED CORNER
Vault Comics
EXPECTED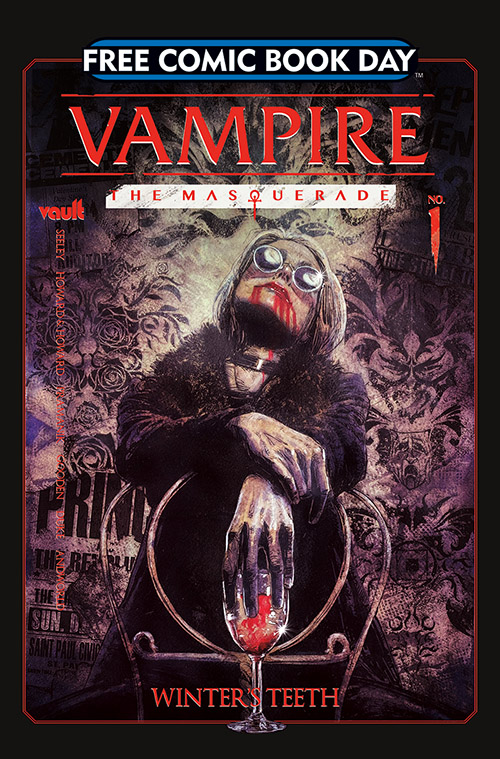 VAMPIRE: THE MASQUERADE #1
Vault Comics
EXPECTED
THE LAST KIDS ON EARTH: THRILLING TALES FROM THE TREEHOUSE
Viking Young Readers
EXPECTED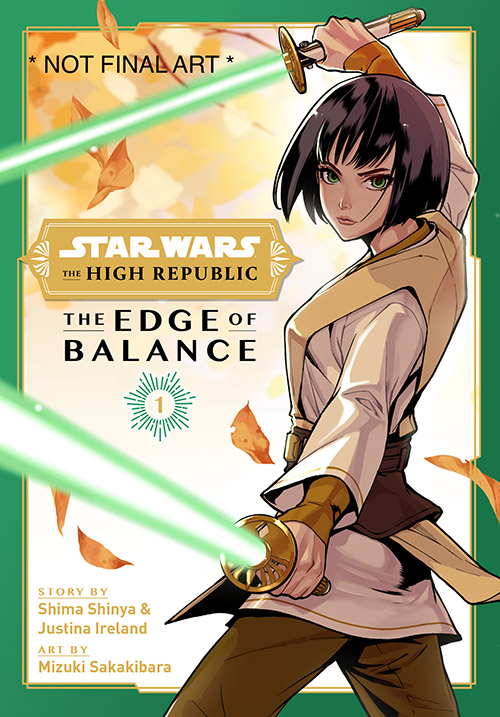 STAR WARS: THE HIGH REPUBLIC - THE EDGE OF BALANCE/ GURADIAN OF THE WHILLS
VIZ Media
IN STOCK READY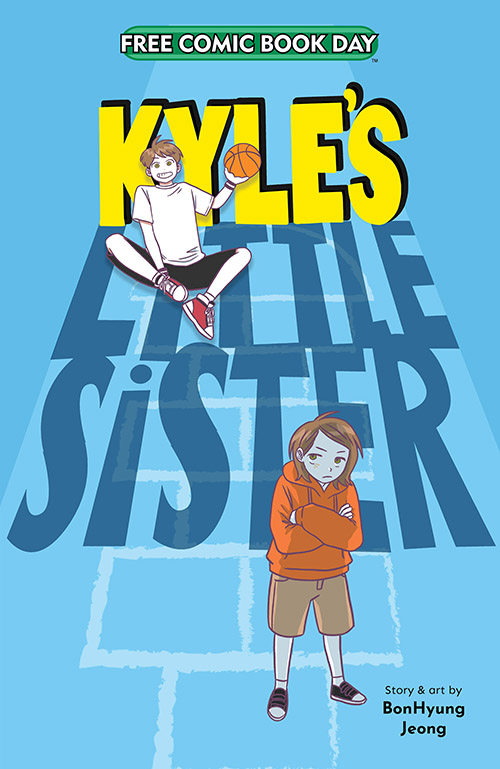 KYLE'S LITTLE SISTER
Yen Press
EXPECTED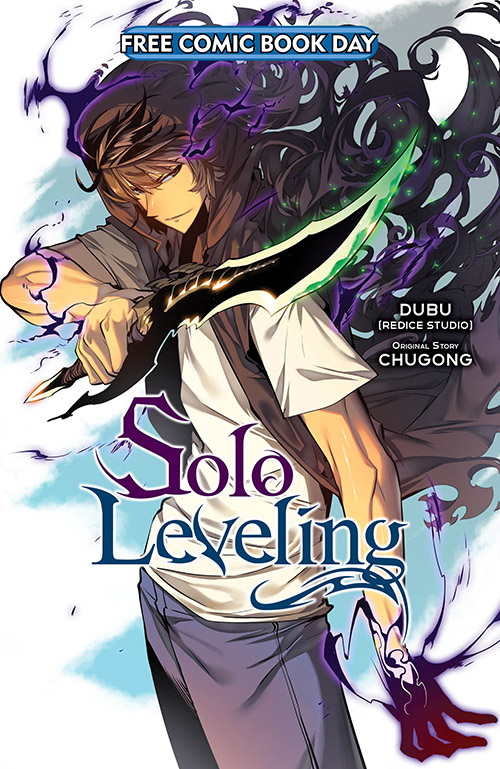 SOLO LEVELING
Yen Press
IN STOCK READY